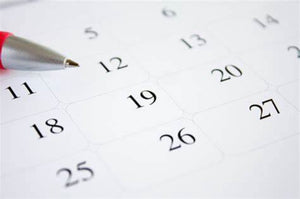 INITIAL Consultation & Coaching Package - Zoom Call
Regular price $175.00 Sale
Service Description
As an NLP coach & naturopathic practitioner, Stefanie Callahan will work alongside you to explore the attitudes, beliefs, rituals, routines and habits of your daily lifestyle.... and then help you begin to change them in positive ways, so that your ENTIRE LIFE may follow suit!!

The initial consultation is an in-depth conversation (allow for 60-90 minutes) that covers all aspects of one's life, so we can start where you are and begin navigating toward your goals. We talk about your history of negative patterns and esteem, current daily lifestyle habits, and support system past-present-and future. I also make observations of the unspoken.... through body language I can make many assertions regarding your confidence & self-perception. My ccustomers are free to direct the conversation where they think it will benefit them the most. This is often a life-changing moment for people, who are ready to change the course of their life so they can focus on what's important to them, and THEN begin to manifest that life.  Based on our consultation, what your budget is, and what resources you are most interested in using, I will give you my recommendations for additional tools AND coaching options that are best suited to your needs and goals. You will dive into creating new & healthy daily habits that start with the moment you rise from bed..... affirmations, visualizations, meditations.... your diet quality, your sleep quality, your exercise quality...., I am going to help you change it ALL through positive thinking, and simply changing your MIND. As an practicing herbalist & homeopath, I may even make some nutritional recommendations to you that are tailored to help you "boost" your health in natural, positive ways. Some of the herbs, oils and supplements I might recommend may even be available for purchase directly through me.  ​We will remain in contact a few times a week for the SIX WEEKS following your initial consultation as you begin implementing your new habits, rituals and positive affirmations,  so that I can help you to stay motivated and to find positive support even when you are having "bad" days. With my help, your "bad days" will be few and VERY far between, to the point of HOPEFULLY being almost non-existent! At the end of the initial six weeks we will schedule a follow up consultation to track your progress, make any necessary adjustments and address any concerns or questions you may have. If you feel the need for ongoing or additional support, my customers are able to schedule additional weekly sessions in two-session packages!

After you select this service, payment will be required upon checkout. Our "Cancellation Policy" is as such: To cancel or reschedule an appointment, please contact us 24 hours or more in advance. There will be a $20 fee charged for any appointment canceled with less than 24 hours notice, OR no call and no show.

*𝐒𝐓𝐄𝐅𝐀𝐍𝐈𝐄 𝐂𝐀𝐋𝐋𝐀𝐇𝐀𝐍 𝐈𝐒 𝐍𝐎𝐓 𝐀 𝐋𝐈𝐂𝐄𝐍𝐒𝐄𝐃 𝐌𝐄𝐃𝐈𝐂𝐀𝐋 𝐏𝐑𝐎𝐅𝐄𝐒𝐒𝐈𝐎𝐍𝐀𝐋, 𝐀𝐍𝐃 𝐂𝐀𝐍𝐍𝐎𝐓 𝐎𝐅𝐅𝐄𝐑 𝐀𝐃𝐕𝐈𝐂𝐄 𝐓𝐇𝐀𝐓 𝐈𝐒 "𝐌𝐄𝐃𝐈𝐂𝐀𝐋" 𝐈𝐍 𝐍𝐀𝐓𝐔𝐑𝐄. 𝐈𝐅 𝐘𝐎𝐔 𝐀𝐑𝐄 𝐒𝐔𝐅𝐅𝐄𝐑𝐈𝐍𝐆 𝐅𝐑𝐎𝐌 𝐀 𝐒𝐄𝐕𝐄𝐑𝐄 𝐌𝐄𝐃𝐈𝐂𝐀𝐋 𝐈𝐒𝐒𝐔𝐄 𝐎𝐑 𝐒𝐄𝐕𝐄𝐑𝐄 𝐃𝐄𝐏𝐑𝐄𝐒𝐒𝐈𝐎𝐍/𝐌𝐄𝐍𝐓𝐀𝐋 𝐈𝐋𝐋𝐍𝐄𝐒𝐒.... 𝐏𝐋𝐄𝐀𝐒𝐄 𝐒𝐄𝐄𝐊 𝐇𝐄𝐋𝐏 𝐅𝐑𝐎𝐌 𝐀 𝐋𝐈𝐂𝐄𝐍𝐒𝐄𝐃 𝐌𝐄𝐃𝐈𝐂𝐀𝐋 𝐏𝐑𝐎𝐅𝐄𝐒𝐒𝐈𝐎𝐍𝐀𝐋 𝐈𝐌𝐌𝐄𝐃𝐈𝐀𝐓𝐄𝐋𝐘!! ❤️